We are everything you could desire from a great team
Besides having great relationships with our partners, contractors and free-lance resources, we have a dedicated team of account managers, team leaders, front end developers, back end developers, and designers that form the core of our business allowing you to receive the best service possible.
In order for us to be able to develop your solutions, it is important for you to have a team that you can count on. Each project will get assigned team members based on the project requirements. Below you can see the profiles of some of the most trusted members and developers of our 25+ team.
Executive Leadership

Juan Lopez
CEO, ACCOUNT MANAGER
Juan is a Systems Engineer that is MCSA and Network+ certified with a strong programming background in primarily Microsoft technologies for windows, mobile and web applications. He started out programming applications for windows and mobile devices in .NET and Delphi to then get involved in several web development projects. He gained a lot of experience in developing solutions for the online vacation rental industry and applied this to other projects for different industries and applications. Besides being a senior .NET developer, he is also knowledgeable with Windows Server management and administration. Using his experience and his network of contacts and friends he created a team of trustworthy team leaders, developers and designers that formed into NearSource, Inc. His team has evolved over the years expanding their skill sets as clients demands have grown and changed. He acted as lead developer for many projects when NearSource started out while and as the team grew he adapted different methodologies for both leadership and development. Even though his primary role is as CEO and head of sales, he is very involved with how NearSource operates and delivers solutions for clients. He makes sure that the team is adapting the more appropiate development methodologies and solutions for each project while continuously training the different roles in the team. His latest initiative was to conver the entire team to adapt a version of Scrum methodology which has brought positive results in both development times and better communication with clients.
NearSource, Inc.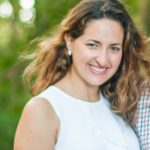 Alicia Menda
COO, ACCOUNT MANAGER
Alicia is a Systems Engineer with a professional background in Programming, Project Management and Business Operations. She is a Certified Business Professional (CBP) in Project Management obtained at BorderCom International. She has experience in both desktop and web applications, with skills in HTML/CSS, C++/C++.NET using Microsoft Foundation Classes (MFC), SQL Server and other programming languages. Alicia has been key in assembling our current team of project managers, developers, designers and testers via a rigorous recruiting process that evaluates potential candidates and partners. She created the entire Human Resource Department which is very important for NearSource and the team as it handles everything from recruiting, employee evaluations, guidelines, employee bonuses and more. She has implemented several workflow processes currently in place at NearSource to make sure all steps of the project development cycle is being executed as successfully as possible, from project initiation, development and delivery to project invoicing. She is also instrumental in setting the standards and guidelines for all of our html/css development to be W3C compliant and Search Engine Optimization (SEO) friendly. On top of all this, she has a vital role in business development explaining potential clients what we do and guide them through the entire process.
NearSource, Inc.
Team Leaders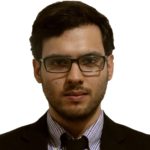 José Sequera
Front End Web Marketing Team Leader
Jose is a front-end developer, web marketeer and designer with five plus years of experience working in website projects. He has acted as a marketing and design advisor, managed social media and supervising SEO aspects on multiple websites. He also has experience leading web design projects, starting from creative design, content strategy to implementation, optimization and launch. He has knowledge in HTML/CSS, JavaScript, WordPress, BootStrap and PHP. At NearSource he is critical in managing WordPress website projects, providing support to customers, assisting with social media posts, giving fast turnaround times to general website maintenance and update requests and leading the front end development team.
NearSource, Inc.

Geraima Medina
TEAM LEADER
Geraima is a Computer Science Engineer with an extensive programming background in different programming languages in both Microsoft and Open Source technologies. Even though she has been developing web applications for only 2 years she has a very broad skill set and has been working with current technologies and standards. Her current role is as ASP.NET developer, and has been developing RESTful Web Services using Microsoft WCF (Windows Communication Foundation) for an enterprise SaaS system that is being developed in-house. In addition to her ASP.NET programming tasks, she is also proficient in programing SQL Stored Procedures for Data Import and Data Reporting modules. She is also well versed in PHP programming using popular MVC frameworks such as CakePHP and YII, and does a lot of jQuery programming and HTML/CSS markup. She has worked on Open Source CMS (Content Management System) sites using Joomla and Drupal and has customized and developed modules for these systems.
NearSource, Inc.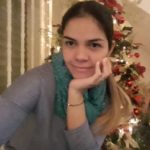 Silvia Valladares
TEAM LEADER
Silvia is a Computer Engineer with a background primarily focused on web design and development. While she primarily works as a tester in both business applications and public websites and in content entry/markup, she is also a developer with experience in PHP/MySQL in Classic PHP and MVC based development. When working on content entry and layout, she does HTML/CSS from scratch or using provided templates, working on static HTML websites and CMS driven websites such as WordPress and Magento. Content entry is not limited to just content, she is responsible for implementing JQuery and JavaScript where needed, and working with Plug-ins as well. She also does image manipulation / touch up using Photoshop and/or Gimp. Testing may sound simple, but in her case, especially for business applications, she tests all the different aspects of a module, from making sure data is inserted correctly in the database, to making sure functional requirements are met and that the User Interfaces follows specifications and make sense. She writes up detailed reports for all of her testing and sends to the developers involved in the project. Other duties involve data entry, data imports/exports, process documentation and more
NearSource, Inc.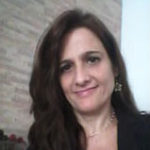 Rita Picca
TEAM LEADER
Rita is a Systems Engineer with a master's degree in IT Management. She has been acting as an IT team leader or project manager for more than 10 years in different industries and projects ranging from news & media, human resources, government to IT application development companies like IBM and others. She is experienced with different management and software development methodologies such as PMI PMBOK and Rational Unified Process (RUP) in addition to handling customer support, issue/bug resolution, quality assurance, change request management, documentation and day to day team managemente. Her background is not limited to management only, she has knowledge in programming in Microsoft technologies like Visual Basic, C#, ASP.NET and SQL Server. She is currently in charge of implementation and support for an Incentives Platform for one of NearSource's partners while managing other web application development projects.
NearSource, Inc.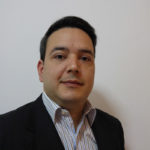 Juan Boada
TEAM LEADER
Juan is a CCNA certified Systems Engineer with a Masters in Operations Research and has extensive experience in project management and consulting. He has 11+ years of experience in banking, logistics and insurance projects. He started out as a Microsoft oriented developer in Visual Basic and .NET with SQL Server for desktop applications, windows services and web applications. He has ample experience in system architecture and design, working directly with clients, excelling in expectation management with co-workers, superiors and end-clients. He has worked with and coordinated multi-platform and multi-language teams making sure each project is completed successfully. He has settled into a hands on project management role using different methodologies from Gantt, PMBOK to Agile/Scrum depending on client requirements. He is responsible for leading teams from project kick-off to development and testing to project completion and deployment.
NearSource, Inc.
ASP.NET Developers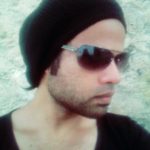 Juan Osio
ASP.NET DEVELOPER
Juan is a senior programmer with 10+ years of experience in C# programming. He is equally familiar with web forms and MVC oriented programming for both web and desktop applications and has been involved in all stages of a project starting from planning, design to development and deployment. He welcomes a challenge and is always willing to work on the hard problems until a solution is implemented. He has a wide range of skills in Microsoft technologies ranging from C#, Linq, Entity framework, Razor to Ajax, Web Services, API development, Lambda expressions and more. He has worked with XML and JSON when working with web services and is also familiar with Crystal Reports, Reporting Services, responsive web design and is always eager to learn more. He is also strong with SQL databases creating views, relationships, restrictions, functions and stored procedures. He is a well rounded developer that has been a key asset to the team in a variety of applications.
NearSource, Inc.
PHP Developers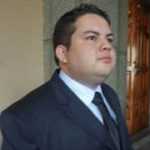 Encel Sánchez
PHP Developer
Encel is currently in the process of completing a Systems Engineering Degree but has been developing web applications for more than 6 years. He has focused on mostly open source platforms for development primarily with PHP MVC using frameworks like CodeIgniter, Yii, Symphony and more. He also has experience with other popular languages like Ruby On Rails and Python. He is the go to guy for solving complex problems and troubleshooting code in PHP/MySQL environments and open source platforms such as Magento, WordPress and others. He also has extensive knowledge in developing CMS based websites using open source platforms like WordPress, Joomla In addition to be being a back-end programming he is also savvy with HTML/CSS markup, Javascript, JQuery and other front end tools like Mootools and Bootstrap.
NearSource, Inc.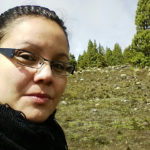 Lisette Pérez
PHP DEVELOPER
Lisette is a Computer Science Engineer with 4+ years of experience in web development from doing simple websites, facebook pages and apps to web applications written in a variety of programming frameworks. She primarily develops in PHP frameworks such as Cake PHP, CodeIgnitor and Symfony. She has experience in legacy web development tools like Flash, Fireworks in addition to using more up to date development frameworks like Bootstap and KendoUI. She has worked on a variety of web projects in different industries, from food delivery service, banking applications to solutions for the oil industry.
NearSource, Inc.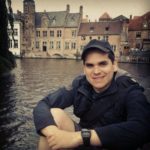 Oswaldo Cáceres
PHP DEVELOPER
Oswaldo is a Computer Science Engineer and is currently completing a master's degree program in Computer Science. He has extensive experience in Oracle technologies and more than 2 years experience in web design and development. He is currently working as a web developer using PHP MVC Frameworks like CodeIgniter and Laravel. As a web developer he is experienced in responsive design, HTML5/CSS3, Bootstrap, Stylus, JavaScript, jQuery and Aja. He also develops and works on WordPress websites. He complements his web programming skills database skills in Oracle SQL, Oracle PL/SQL and MySQL. In addition to programming he also focuses on front end development (UX Design) and creating wireframes/mockups using Balsamiq.
NearSource, Inc.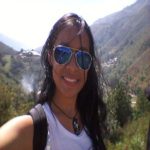 Joisamar García
PHP DEVELOPER
Joisamar is a computer science engineer with experience in both web development and android mobile development focused more on back-end development with some know-how in front end work. She has worked on several projects for more than 5 years in corporate and freelance projects. Her work experience ranges from several small apps in android such as learning apps, epub readers, social apps to web applications like sign language training and bookkeeping applications. In addition to Android Java she is also experienced in HTML/CSS, PHP, C, Prolog for programming applications and has worked with different PHP frameworks like CodeIgnitor, Yii and Laravel. She is always keeping up to date with self taught online courses.
NearSource, Inc.
Front End Developers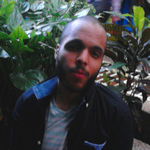 Adrian Tovar
FRONT END DEVELOPER
Adrian is a Web developer that is close to completing his Systems Engineer Degree and has 5+ years of web development experience. He started out as a coder in C++ console applications and some VB.NET desktop applications to then focus primarily in web applications and websites. He is very comfortable working on projects started by other people and completing or enhancing them. For the last 4 years or so he has been working primarily on front end development in HTML/CSS using HTML5, jQuery, JavaScript, AJAX, Bootstrap and Twig among other tools. He is very familiar with WordPress, creating and updating themes, building out websites and customizing plug-ins. He complements his front end skills with PHP/MySQL knowledge and experience in 3D Application using Unity3D and 3D Studio in addition to also having some knowledge in native android app development.
NearSource, Inc.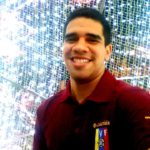 Alirio Rivero
FRONT END DEVELOPER
Alirio Rivero G. is an Computer Science Engineer with 4 years of web development experience. He was added to the team for his expertise in front end development using HTML5, CSS3, Bootstrap and JavaScript for responseive web sites and applications. He is comfortable working with other people's code doing integrations and updates. He is also a web developer with knowledge in PHP, Java, C++ and other languages. He has worked on several projects using open source CMS, eCommerce and other platforms like OsCommerce, PHPlist, Vtiger, Open-Realty, Joomla and WordPress. He is involved in several projects, both websites and web applications, where he makes sure the user experience is responsive and follows the current standards/trends. He is constantly updating his skills to keep current with web development.
NearSource, Inc.
Testers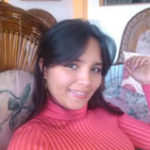 Yeniret Linares
TESTER QA
Yeniret is a computer engineer with a background in LAMP web development. In the past she has worked on HTML/CSS and PHP/MySQL web projects. She currently is currently one of the application testers for public websites, web applications and mobile apps. She makes sure that all public websites meet project and client requirements and expectations, are cross browser compatible, responsive where applicable and that SEO best practices are met. For web applications, she tests each project requirement and sends feedback to the team. The tests are done in different levels, from presentation and functional to checking that databases are updated correctly (both mySQL and SQL Server environments). She is also in charge of testing the different mobile apps that is maintained and developed by the team, doing regression testing to make sure all functionalities and data synchronization processes are working as expected. She also does a lot of internal system documentation for team use.
NearSource, Inc.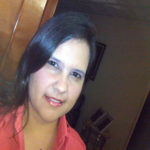 Yvonne Suarez
TESTER QA
Yvonne is a systems engineer with 6 years of experience in software and application development. She has worked as a database administrator, tester and project leader for software solutions in the oil industry. She has knowledge of different software development methodologies ranging from RUP, PMI to XP and Scrum. Her database management skills are primarily in MySQL and PostgreSQL. As a developer she is experienced with different technologies like HTML/CSS3, jQuery, JavaScript, SQL, PHP/MVC and popular CMS platforms like WordPress and Joomla. As a tester she is responsible for both functional and visual testing of both websites and web applications, making sure requirements are met and that all development follow established standards and guidelines. She also does cross-browser testing in different browsers, devices and sizes. She applies her software development background to give proper and useful feedback to the team.
NearSource, Inc.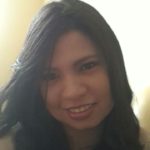 Jenni Longhi
TESTER QA
Jeni is a Systems Engineer with 7+ years of experience in software design, development and implementation. Her main technical skills are in web development using HTML/CSS and popular CMS systems such as Joomla, information system design in both Visual Studio and PHP, SQL database management and stored procedure programming among others. She is also experienced in front end web programming using jQuery and Qooxdoo. Even though she has acted as a project manager, she had been primarily focused in testing and quality assurance for both desktop and web applications. At NearSource is responsible for doing functional and user experience testing in both websites and web applications enforcing internal standards in HTML markup, SEO implementation, layout consistencies, UI experience and other tasks. She is a firm believer in teamwork and works well with her team members while giving excellent documentation and feedback to them.
NearSource, Inc.
Tech Support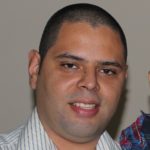 Pablo Sanchez
Tech Support
Pablo is a Computer Science Engineer with more than 7 years of experience in managing and providing IT solutions. His past work experience has been in several industries including government institutions and banking. Even though he is primarily a network and server administrator he has developed health system applications and banking interface solutions. He is experienced in Linux based server management using both command lines/console interface and web based control panels. He is also very comfortable with different hosting environments (Windows and Linux) and control panels, dedicated and virtual environments, security and firewall configuration and more. He performs several different roles, from server/hosting management, access control, email management to providing customer and team tech support in performing software updates, general troubleshooting, network troubleshooting, Active Directory management, firewall rule setup, backup configurations, data migrations and other related activities. In addition he manages different databases using MySQL, postgreSQL, MSSQL, Oracle.
NearSource, Inc.
Human Resources / Administrative Services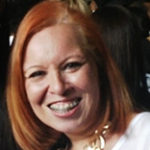 Haydée Camacho
HR COORDINATOR
Haydee has an advanced technical degree in computer sciences and has ample experience in different administrative roles for technology companies. She has worked in customer service, documentation, data entry, reporting, time tracking, purchasing and more which allows her to be a jack of all trades that works well with managers and C-level positions. The combination of her technical training, administrative experience and people skills makes her a good fit to head the human resources department. She is actively managing all recruiting to make sure the team has all the resources needed to complete their projects while also making sure all personnel feel comfortable and trained to work following NearSource guidelines and standards.
NearSource, Inc.
Much more than tech experts!

Besides having great relationships with our partners, contractors and free-lance resources, we have a dedicated team of account managers, team leaders, front end developers, back end developers, and designers that from the core of our business allow us to give the best service possible to all of our clients.